Sunbeam was founded in 1972 by Dr.Amrit lal 'Ishrat Madhok and Mrs. Deesh ' Ishrat' Madhok, who felt the need of a private educational institution to cater to the holistic educational needs of the students fraternity in Varanasi and thus was born Sunbeam. Sunbeam started its momentous journey in a small rented apartment. Armed with a vision plus boundless energy and gaining credibility by the day, giant strides were made and the young institution grew rapidly in enrolment, quality and community recognition and soon outgrew its place of birth and it became obvious that a new location was needed.
After Sunbeam Bhagwanpur came Sunbeam Schools at Annapurna (1996), Sunbeam Women's College (2000), Lahartara (2002),Varuna (2002), Indiranagar (2005) and Suncity (2010). The progressive march to spread education also resulted in opening up of Associate Sunbeam Schools at Mughalsarai (2004) Jaunpur, Allahabad, Ghazipur and Mau (all in 2011) and Deoria, Bhadohi and Narayanpur (2012) with many more on the anvil. Today more than 16000 students are part of Sunbeam Schools which over the years have given to the society, citizens par excellence and continue to contribute to the society through innumerable CBSE board toppers, national and international players of repute and stars who are shining bright in the cultural horizon.
As a group, Sunbeam truly epitomizes the fact that success is a journey and not a destination.
Sydney J. Harris said and I quote: "The whole purpose of education is to turn mirrors into windows". At Sunbeam Schools, we just don't turn the mirrors into windows... we open doors too, doors opening up to umpteen possibilities for our students to excel but yes before sending them off we do ensure that we equip them with every possible skill and knowledge set to hold them in good stead as they walk out of the chrysalis of a Sunbeam School into the big competitive world outside.
Sunbeam Schools truly believe that education should be a positive and transformational experience, regardless of the ability or background of a child and our past records of sustained success reflect our commitment to raising benchmarks for success for everyone. We have the highest expectations from all our students in every area of school life and our students have done us proud time and again by excelling in all spheres of academic, co-curricular, and sporting realms. I am also very proud to have a large family of teachers involved in teaching and learning constantly engaged in research and development to make learning engaging and personalized and monitor students' progress and give effective timely feedback.
Sunbeam for me has always been and will be a learning school, always focused on developing both students and staff members and that possible has been the foremost reason of our successful journey. We look forward to welcoming you and your wards into the Sunbeam family in the upcoming academic session.
Deepak Madhok 
Chairman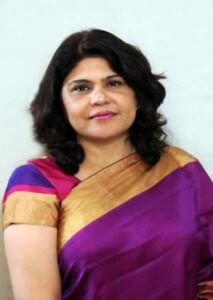 Dear Parents,
We at Sunbeam Schools are very proud to be one of the most recognized school chains in the country delivering high academic standards within a very caring and supportive school system. In all my Sunbeam Schools, all my Administrator and Staff members work together to provide an engaging learning environment so that each student enrolled with us achieves their full potential. We also are passionate about the bigger goal of education in nation-building and all the students at Sunbeam are ingrained with a feeling of Patriotism and are constantly on the lookout for what they can do for their country.
Academic excellence is at the heart of our school, but we nurture creativity, personal and physical development, independence, and inquiring minds with equal passion. I am sure whenever you visit a Sunbeam School, you will come across confident but humble Sunbeams with unbridled joy and enthusiasm immersed in the eco-system of learning in the confines of the loving environment which is both safe and sensitive to their needs.
That's the Sunbeam World for you.
Bharti Madhok
Director
Executive Director's Message
sunbeam Schools recognize the potential in every student and enable the possibility of his/her unique abilities to shine bright. Sunbeam Precept, our curriculum provides a rigorous learning environment driven by an adaptive curriculum constantly improved and upgraded and fostered through relationships with the very best teachers and school administrators.
Few educational edifices can boast the strength of commitment, sense of purpose, and clarity of vision that is present at Sunbeam.
As an educational Institution, Sunbeam is committed to providing empowerment, leadership skills, a fun learning environment, positive values, social competencies, a wide range of co-curricular opportunities, sporting skills, opportunities to master evolving technology and personal identity to all Sunbeams enrolled with us.
Our expertise in education is supported by state-of-the-art facilities and the willingness to walk that extra mile to bring the best to our students.
For us at Sunbeam, our students always come first!!
Everything we do at sunbeam is to make our children feel valued and make them valuable.
Hars Madhok
Executive Director
Deputy Director's Message
Life at Sunbeam School Deoria is an enriching experience that goes far beyond academic work. The school beautifully takes forward Sunbeam's view of education i.e. celebrating the creative, physical, spiritual as well as intellectual talent in a child.
The school has been able to take forward Sunbeam's vision to groom students who are emotionally intelligent, humane, thoughtful, well-rounded individuals, with every child being valued for what they bring, to the school and eventually to society.
My congratulations to everyone associated with Sunbeam Deoria on CBSE affiliation till class XII.
Keep going!!
Amrita Burman
Deputy Director
Address
Sunbeam School Deoria
Sonda ( East), Salempur Road
Deoria – Uttar Pradesh
Account Details
Account Name -JMSPPS
Account No-33103801568
IFSC – SBIN0000065
Branch -Raghav Nagar, Deoria
Phone
Reception – 9721453272
Transport – 9721453274
Fee Counter-9721453275
Thanks for your message! We'll be in touch soon.